"I love the nourish hydrating Shampoo by Mylani!! It does exactly as it's named, my hair got all the nourishment it needed with my wash and condition."
Regular price
Sale price
$25.00
Unit price
per
Sale
Sold out
Tired of shampoos that make your hair dry, dull, and damaged? We got you!
If you want clean, shiny, and nourished tresses (who doesn't, right?) – this shampoo is perfect for you. Not too heavy, not too light. Just the right consistency to gently care for your scalp and hair while getting rid of excess oil, dirt, and toxins.
Plant-based
Non-toxic
Safe for all ages
DETAILS

Vegan, sulfate-free, and cruelty-free.

Made with the best, ethically-sourced ingredients. Plus, the tropical scent makes you feel like you're on a dreamy island getaway. You'll enjoy using it every time! Go ahead and treat yourself to healthy, happy hair - no more dull hair moments!

*Best paired with the Quench Conditioner.
INGREDIENTS

Organic Aloe Leaf Juice, Sodium Lauryl Sulfoacetate, Cocamidopropyl Betaine, Disodium Laureth Sulfosuccinate, Glycerin, Phenoxyethanol, Organic Lavender Flower Water, Roman Chamomile Flower Water, Organic Jojoba Seed Oil, Rosehip Seed Oil, Hydrolyzed Wheat Protein, Provitamin B5, Vitamin E, Sunflower Seed Oil, Tetrasodium Glutamate Diacetate
HOW TO USE

First, wet hair completely. Pour a dime to quarter sized dollop of shampoo (depending on your length of hair) into the palm of your hand. Massage the shampoo into the scalp, working through your hair, covering the entire hair shaft from root to tip. Rinse thoroughly with warm water. Repeat if desired. Follow up with Mylani Quench conditioner.
View full details
Why this product?
Sulfate free, vegan, cruelty-free.
Gently, but effectively cleanses.
Hydrating cleanser that softly detangles while getting rid of toxins in the hair and scalp.
Works best when followed with Mylani Quench conditioner.
What makes us different?
PLANT-BASED

Guaranteed organic and environment-friendly solution

NON-TOXIC

Formulated with natural and clean ingredients

SAFE FOR ALL AGES

Made for every family member, for different kinds of hair
Great shampoo, not the best lather
Suoer amazing shampoo i love it so muchhh!! Only problem is it doesn't lather well and my package leaked.
Hello and thank you so much for your review. Being as our shampoos are sulfate free, it will not lather like some do, but it is also as an indicator that the hair is still containing product or buildup. We always recommend when you are experiencing minimal lather to rinse and repeat.
We are so sorry to hear that your package leaked, we take special precautions to minimize the possibility for damage. Please contact customer service in the future and we would love to replace your damaged item.
Thank you
I LOVE
I love the nourish hydrating Shampoo by Mylani!! It does exactly as it's named, my hair got all the nourishment it needed with my wash and condition. It also smells amazing, definitely worth giving a try. I promise you and your hair will love it.
Great Local Business
We were so excited to make a connection with a local business woman to get the right kind of hair care products for our teens in program. She was easy to work with, the order came in as early as she could possibly make it happen for us, and each set of shampoo and conditioner was wrapped in cute little packaging, serving as a reminder to each kid that they are important and matter to us. These wonderful shampoos and conditioners will do their part in normalizing a kids experience in what can already be a very challenging time for them!
I love it
I love this shampoo, the citrus scents were refreshing and relaxing. It lathers nicely, it doesn't take alot. It's giving spa vibes.
Blessing in a bottle 🙏🏽❤️
This shampoo has saved my hair. I spent years and money on so called name brands and have always been left disappointed. I have fine, oily scalp, short hair. By the end of the day, you could see the oil in my hair. This shampoo stopped the oiliness and gave bounce back my hair. It looks and feels thicker. I couldn't be more happy 😃 I also appreciate the time and education she puts into her products, which means she cares not only for the products but cares for her clients….. and that to me means EVERYTHING to me , Thank you Mylani by Chadowboxx
Organic Aloe Leaf Juice
Helps fight free radicals.
Phenoxyethanol
Used as a stabilizer in perfumes and soaps.
Organic Lavender Flower Water
Helps against dandruff and to stimulate hair growth.
Roman Chamomile Flower Water
Designed to tone, freshen, and moisturise the hair.
Glycerin
Used as a moisturizer to treat or prevent dry, rough, scaly, and itchy skin.
Frequently Asked Questions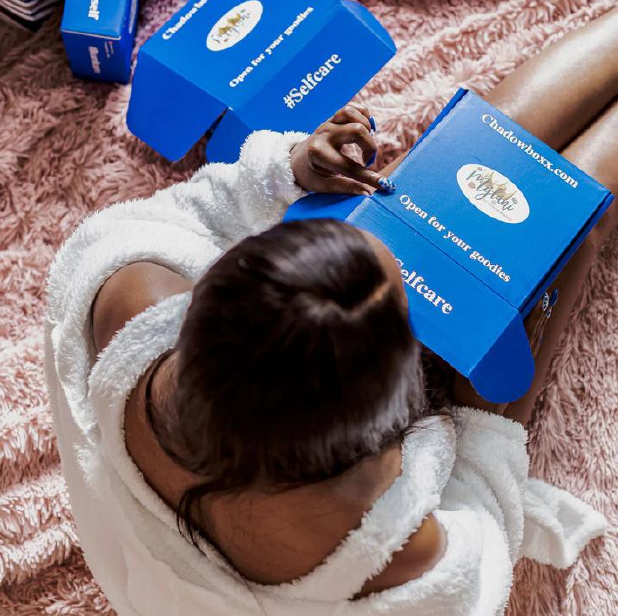 What hair types are Nourish shampoo best for?

Nourish shampoo is best for hair types that normally lack moisture and need a gentle but effective cleanse, including relaxed, natural, clients with the STS treatment, and children.
Is your shampoo sulfate free?

Nourish shampoo is sulfate free.
Are your products organic and toxin-free?

All Mylani products are made with the best of organic, vegan and toxin free ingredients.
Are your products free of parabens and preservatives?

Mylani is devoted to all products being free of parabens, phthalates, any preservatives, and all ingredients linked to carginogens
I have dandruff, which shampoo is best to treat this condition?

Treat peppermint and tea tree shampoo has been specially formulated to treat and remedy scalps with dandruff, seborrheic dermatitis, and psoriasis.