"This product is one of my favorites from her product line. I was so used to store bought leave in conditioners that were super thick so I honestly didn't think I was gonna like it at all."
Regular price
Sale price
$25.00
Unit price
per
Sale
Sold out
Spray away, calm your curls, and manage it to perfection.
Tame Leave In Conditioner detangles and refreshes your mane to make your haircare and hair styling routine a lot easier. With a lightweight and non-greasy formula, making it perfect for everyday use.
In stock Estimated delivery: Thu, Sep 28 - Sat, Sep 30
Plant-based
Non-toxic
Safe for all ages
DETAILS

Use it daily to give your curls a boost when they need it – just spritz, comb, and let it dry. Say goodbye to frustrating frizz and hello to beautiful bouncy curls!
INGREDIENTS

Organic Aloe Leaf Juice, Cetearyl Alcohol, PEG-40 Castor Oil, Stearalkonium Chloride, Vitamin E, Sunflower Seed Oil, Organic Neem Seed Oil, Organic Rosemary Leaf Extract, Organic Sunflower Seed Oil, Phenoxyethanol, Hydrolyzed Wheat Protein, Provitamin B5, Glycerin, Meadowfoam Seed Oil, Organic White Willow Bark Extract, Organic Alcohol, Tetrasodium Glutamate Diacetate
HOW TO USE

Wash Hair, towel dry and apply detangler.
For best results: when hair is damp, spray on small amounts at a time and let sit for a few seconds.
Comb the hair beginning at the lowest point of the tangled area and proceed one section of hair at a time. Reapply Detangler as needed.
Avoid eye contact.
SHAKE BEFORE EACH USE
View full details
Why this product?
Helps to detangle hair.
Use it daily as a curl refresher.
What makes us different?
PLANT-BASED

Guaranteed organic and environment-friendly solution

NON-TOXIC

Formulated with natural and clean ingredients

SAFE FOR ALL AGES

Made for every family member, for different kinds of hair
I will never go back!
Mylani products have been absolutely life changing. In my 32 years of life, I have deeply struggled with managing my hair and keeping it healthy. The Tame Leave in Conditioner, Renee's Faith Oil and Juicy mousse are my three MUST HAVES. My hair has not only grown tremendously in the last year ( I was cutting it short until last March), it has been so easy to comb out and style. My hair feels healthy, is moisturized, and is strong! I love, love, love! these products and 10/10 recommend.
Tame leave in conditioner.
I absolutely love this product and cannot live without it anymore. I like to let my hair air dry after washes. In the past my hair would be tangled and wiry feeling after drying. With the Tame leave in, I can allow my hair to air dry and it is left super soft and bouncy and I can run my fingers through my hair with ease. I love this product!
I love this stuff
I have seborrheic dermatitis, and I use this in-between my frequent washes to help condition my hair follicles. it helps so much and doesn't leave the awkward backup in my scalp. I also have to People in my home with Locs and they love to use to keep their Locs hydrated.
FINALLY a product that WORKS
After trying dang near everything on the market, I tried Tame. It's the first time, I've managed curl definition, body, a healthy moisturized look without the weight or greasiness that comes with every other product out. Literally my FAVORITE product! AAAAAAND it comes in a larger size! I recommend buying two at a time so when it sells out you ain't gotta hunt the owner down! LoL
Organic Aloe Leaf Juice
Helps fight free radicals.
Sunflower Seed Oil
Hydrating, promotes scalp and hair health and can even help with making hair thicker.
Organic Neem Seed Oil
Stimulates hair follicles which further promotes hair growth and prevents hair fall.
Organic Rosemary Leaf Extract
Instantly calms itchiness and inflammation.
Phenoxyethanol
Used as a stabilizer in perfumes and soaps.
Frequently Asked Questions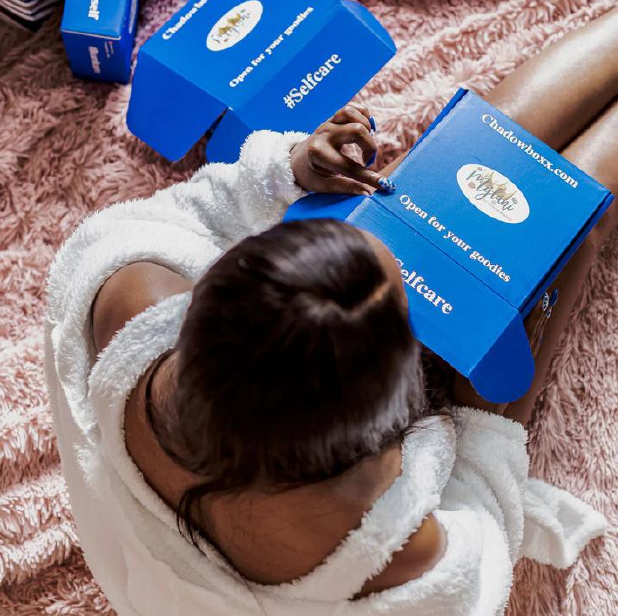 What hair types are Nourish shampoo best for?

Nourish shampoo is best for hair types that normally lack moisture and need a gentle but effective cleanse, including relaxed, natural, clients with the STS treatment, and children.
Is your shampoo sulfate free?

Nourish shampoo is sulfate free.
Are your products organic and toxin-free?

All Mylani products are made with the best of organic, vegan and toxin free ingredients.
Are your products free of parabens and preservatives?

Mylani is devoted to all products being free of parabens, phthalates, any preservatives, and all ingredients linked to carginogens
I have dandruff, which shampoo is best to treat this condition?

Treat peppermint and tea tree shampoo has been specially formulated to treat and remedy scalps with dandruff, seborrheic dermatitis, and psoriasis.