I will never go back! Mylani products have been absolutely life changing. In my 32 years of life, I have deeply struggled with managing my hair and keeping it healthy. The Tame Leave in Conditioner, Renee's Faith Oil and Juicy mousse are my three MUST HAVES. My hair has not only grown tremendously in the last year ( I was cutting it short until last March), it has been so easy to comb out and style. My hair feels healthy, is moisturized, and is strong! I love, love, love! these products and 10/10 recommend.
Regular price
Sale price
$60.00
Unit price
per
Sale
Sold out
Have easy hydrated manageable hair with all of the necessities for a haircare regimen.
Includes shampoo, conditioner, leave in conditioner, and growth oil
All products natural, plant-based, and appropriate for all hair types. 
Suggested Regimen: 
1. Cleanse with nourish shampoo;  repeat as necessary 
2. condition with Quench, allow to sit for 3-5 minutes at minimum
3. spray Tame leave in before twist out or heat styling
4. Apply growth serum directly to scalp, focusing on sparse areas. Style as desired 
Nourish Shampoo: 
This hydrating shampoo has an amazing citrus scent, and infused with rich emollients that will cleanse the hair and scalp but won't strip the hair of crucial lipids. 
Benefits: 
-Sulfate free
-Gently, but effectively cleanses 
-hydrating cleanser that softly detangles while getting rid of toxins in the hair and scalp
Quench Conditioner: 
Our Quench conditioner has a hydrolyzed silk protein formula that deeply moisturizes and detangles without any harmful chemicals. Full of nourishing ingredients that help avoid breakage, this conditioner still works even if you can't get to a professional every week. It's the perfect product for people who want salon-quality conditioning, and natural beauty at home.
Benefits: 
-infused with silk proteins to strengthen hair
-great for low porosity hair
-softly detangles hair, particularly 3b-4c hair types
Tame Leave In Conditioner:
A lightweight leave-in conditioner rinse that instantly detangles and hydrates for soft manageable hair. This moisture-based formula is packed with natural oils to hydrate curls and prevent breakage, plus a blend of natural proteins to strengthen and define.
Renee's Faith Oil Growth serum
The essential oils blend is a mixture of 100% pure therapeutic Jamaican Black Castor, Peppermint, and therapeutic Rosemary oils in a base of Apricot Kernel Oil. 
In stock Estimated delivery: Tue, Dec 05 - Thu, Dec 07
View full details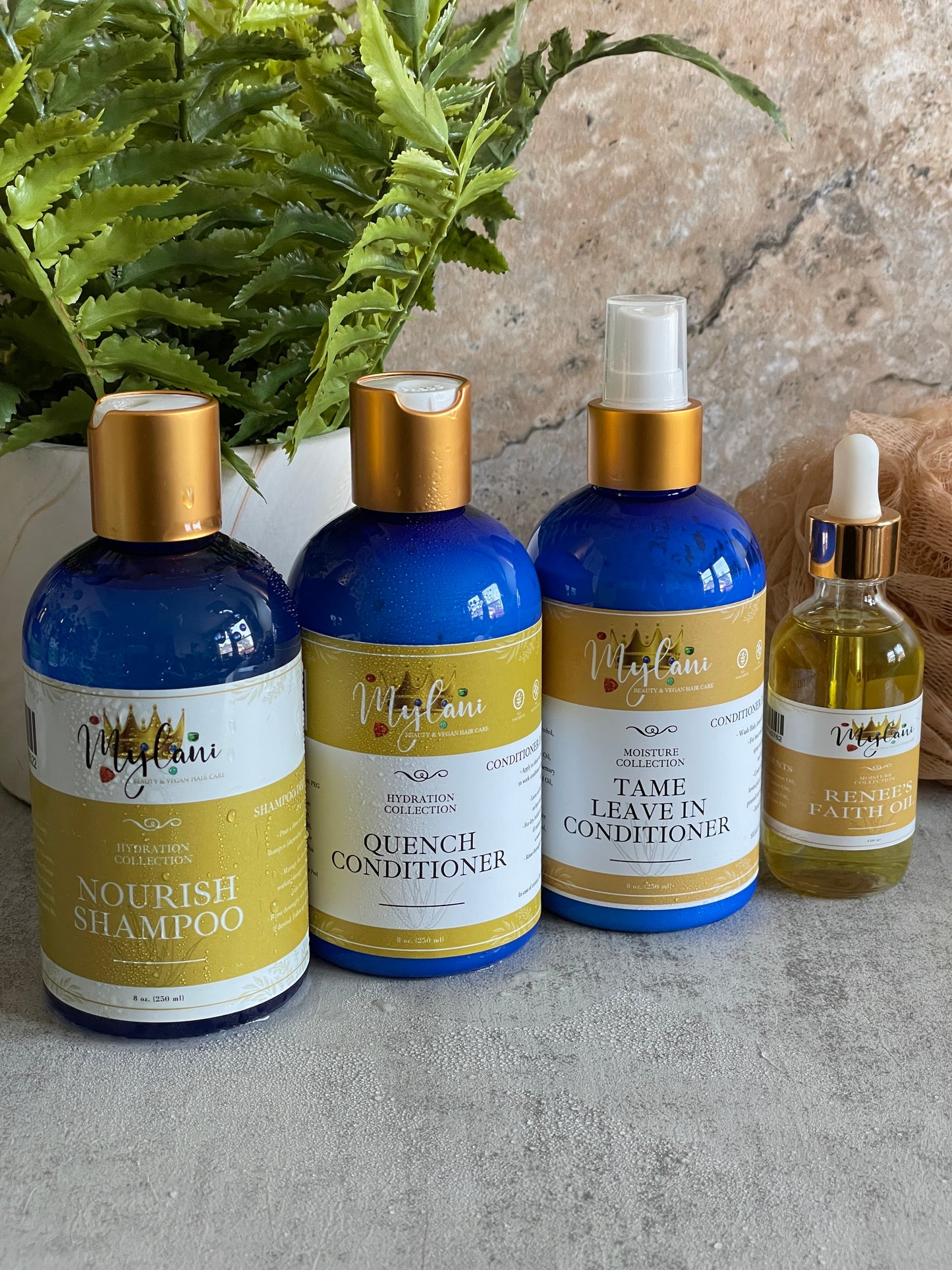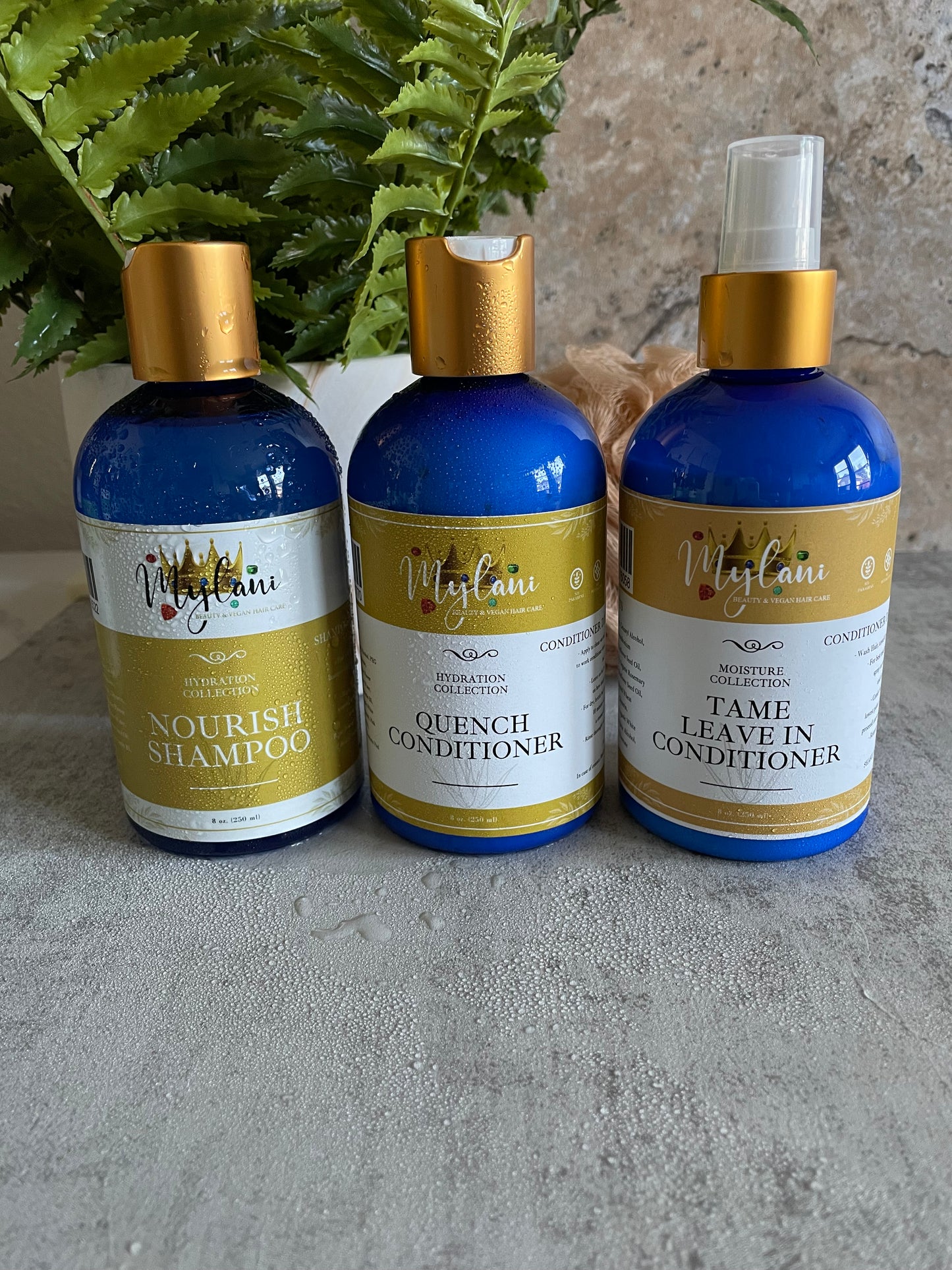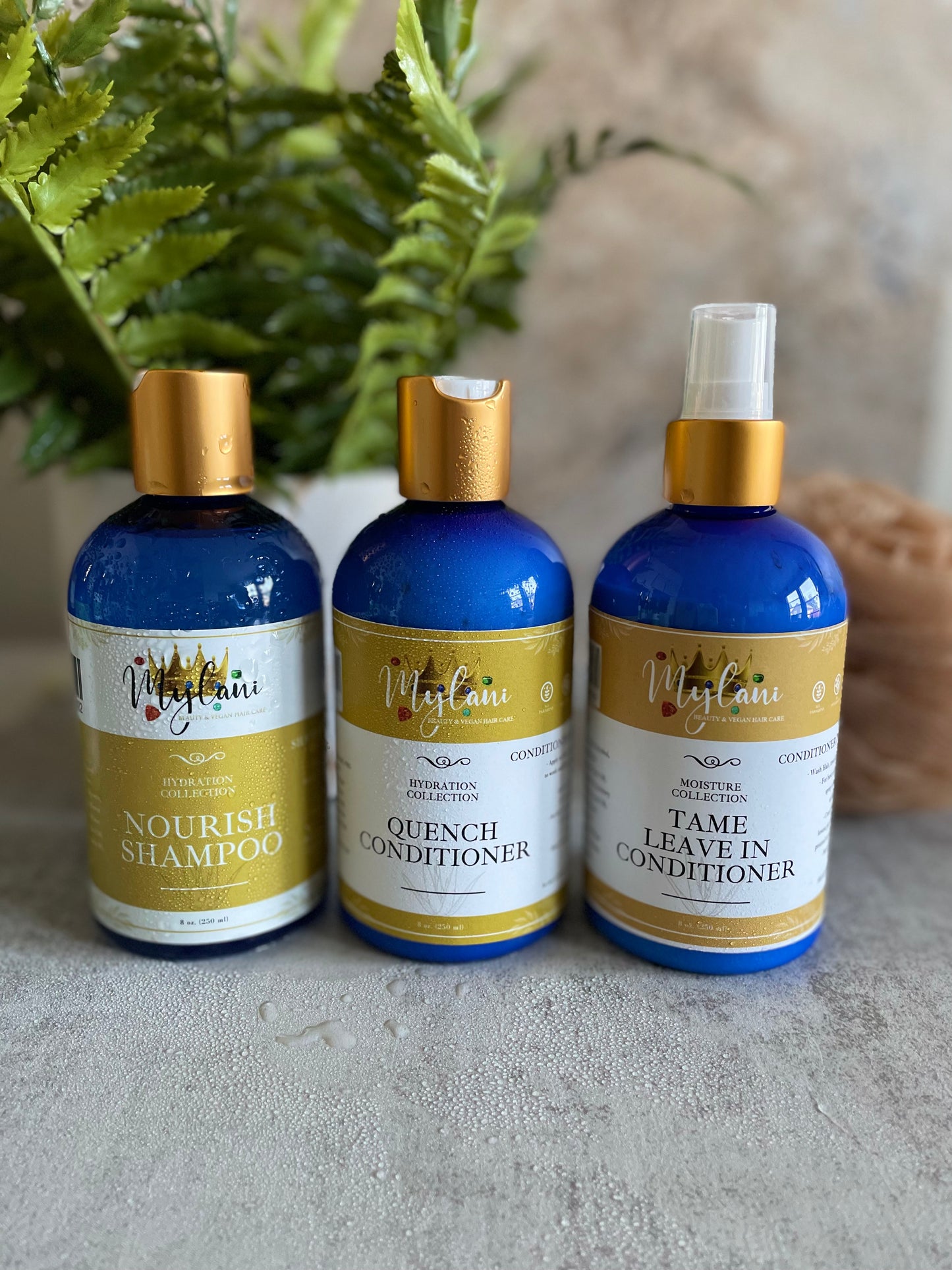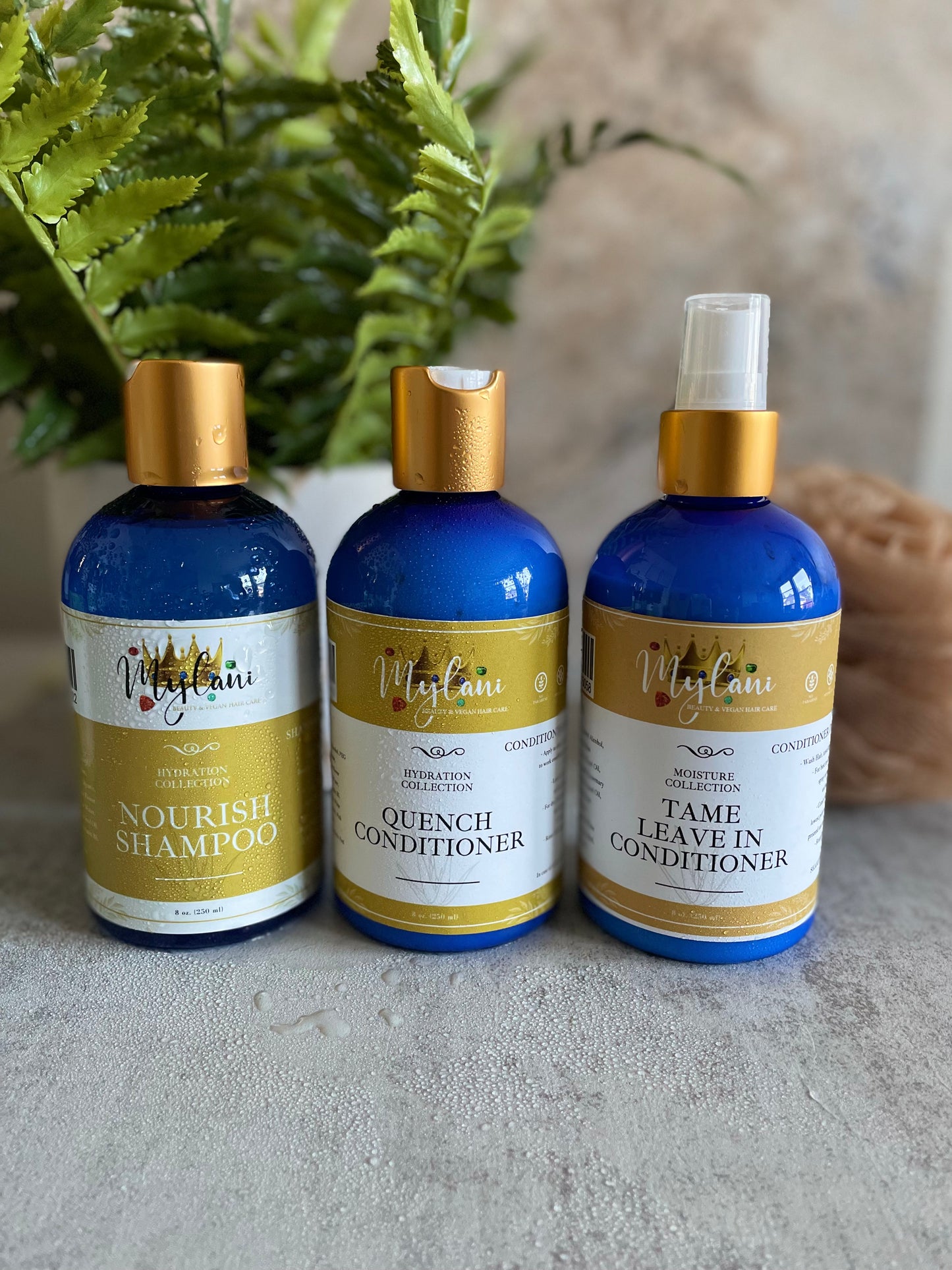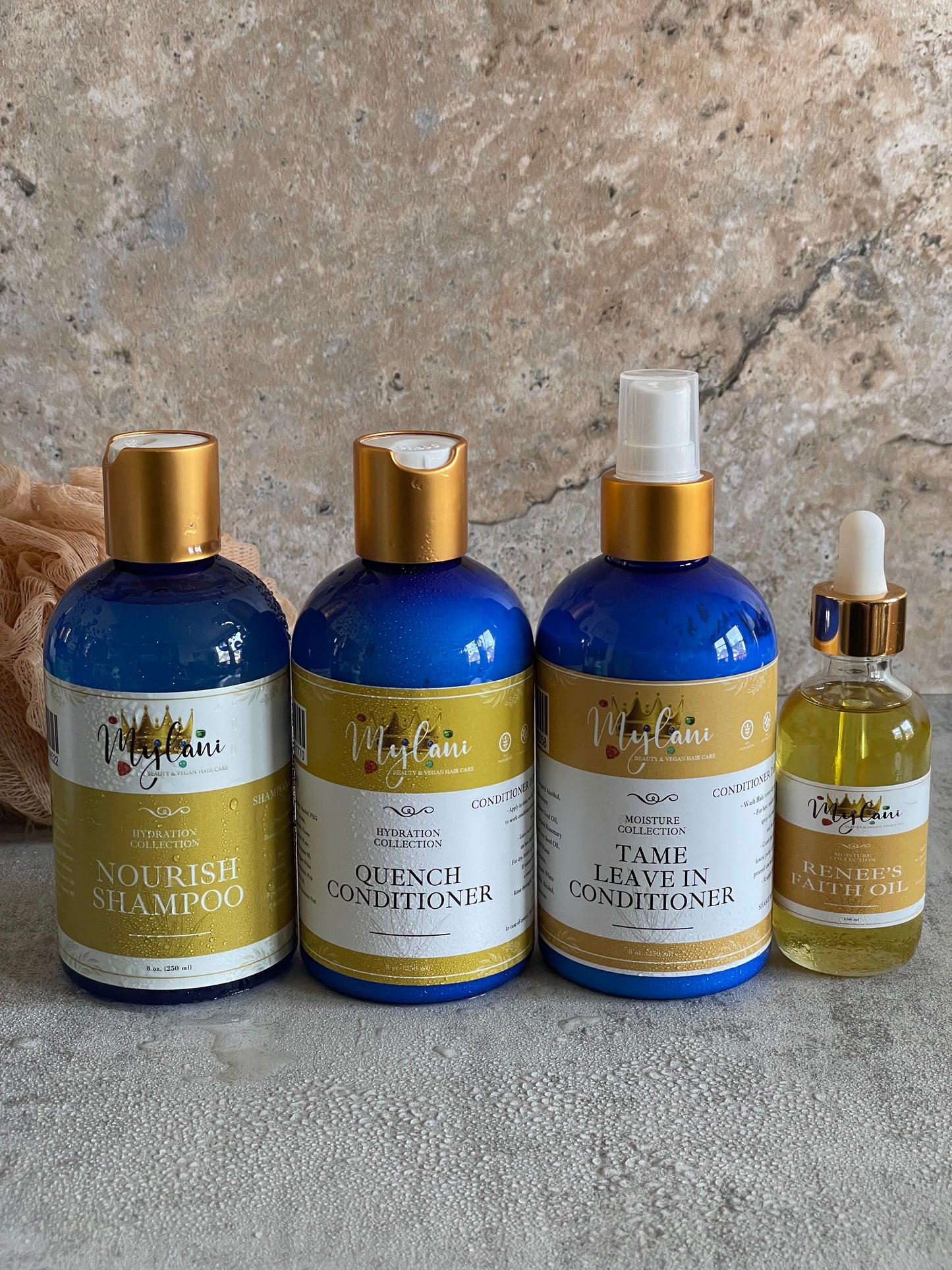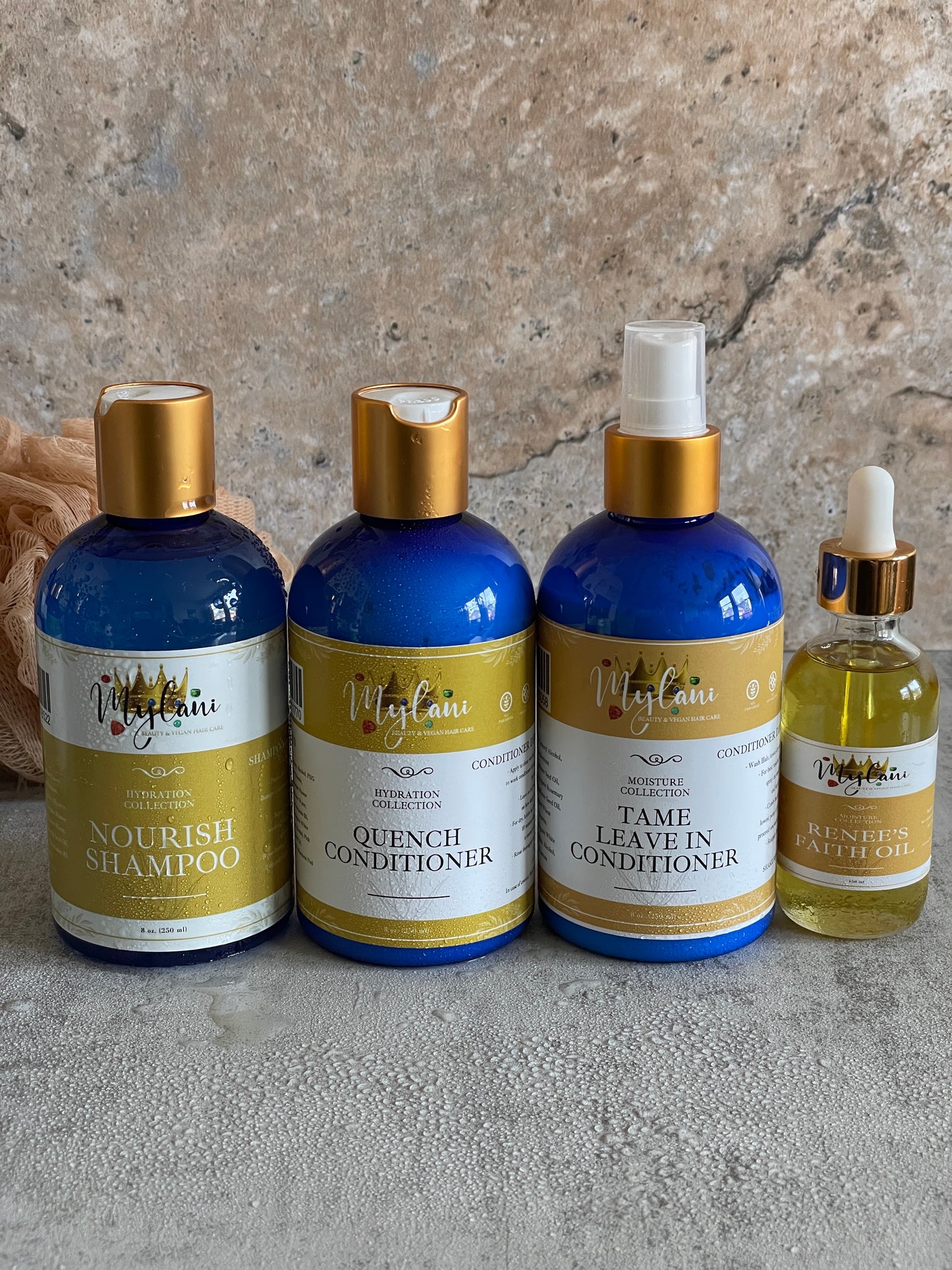 Great Products
Living In Florida with all this humidity my hair tends to stay dry but after a full week of using the nourish box products my hair has felt and looked very moisturized and my curls have been poppin the whole week! I really love these products. Thank you 💗
10000/10 recommend
100000/10 would most definitely recommend. I washed my hair with the products in the nourish boxx care set and put my box braids in. I just took my hair down and its the softest my hair has been in a very long time. IF YOU NOT ON THE CHADOWBOXX WEBSITE THEN WHERE YOU AT!?!?!?
Coming from someone with thick, beautiful hair like yours, this is a huge compliment! I'm so happy you've found something that works for you. Thank you so much.
Miracle worker
I promise you Charlisa Chadowboxx Harris hair care products are top notch and top shelf miracle workers. They get there own display at my house because that's how bomb the Quench Deep Conditioner, Tame Leave In, and Nourish shampoo are. Whew chile I finally decided to take down my daughter's hairdo down from the 1st day of school (a month ago it was long over due). Baby girl two strands had became baby locs, and the way the Quench DC and Tame LI soften, loosen these locs I'm telling you it was god sent and instrumental in the detangling process. The way the Norish lathers with just a small amount 🤩. BTW my daughter loved the scents said it smelled like candy.
Girl I'm so thankful for Charlisa, yo hands, yo 🧠 because yo products are the best and a life saver. Buy her hair care products, I promise you won't regret it and will feel the 💕 that goes into each product.